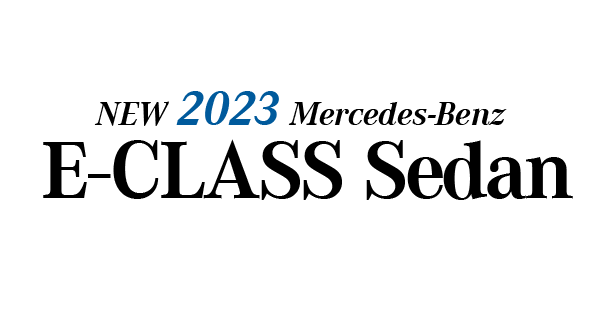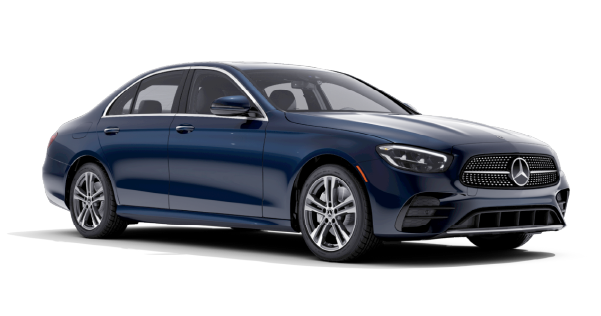 Mercedes-Benz E-Class Specials at Mercedez-Benz of Roanoke
Perhaps you're in the market for a luxury sedan. Maybe a coupe is more your style. A convertible to appease your adventurous spirit? Or maybe you prefer the master of cargo capacity, a wagon.
No matter which body style appeals most to your sensibilities, you'll find it among Mercedes-Benz E-Class vehicles. This lineup of luxury cars offers plenty of opportunities to pick your poison, with one guarantee: luxury at every turn.
It's not surprising that luxury is the standard on these models, considering that Mercedes-Benz has been a leader in the luxury automotive market for years. From sedans to SUVs, Mercedes vehicles have this in common: a commitment to greatness that extends from the premium interior to the performance and handling on the road.
E-Class models take particular care to provide top-of-the-line technology features. They pride themselves on remaining cutting-edge year after year, no matter how often or how drastically tech features change and evolve. It's an important part of being a luxury automaker: Ensuring that the cars bearing the Mercedes-Benz badge are at the head of the class.
We could tell you all about the benefits of owning an E-Class model, describe to you what each one has to offer and the many ways it excels, but the only way to get a true feeling for these vehicles is to explore them in person. Sit in the driver's seat and experience the luxury that envelops you inside the cabin. To examine the features up close and hands-on, take a spin to see how it handles and how great you feel behind the wheel.
When you're ready to do that, the team at Mercedes-Benz of Roanoke will be standing by! Our dealership is convenient to Starkey, Glenvar, and Blue Ridge, and you'll find us at 5000 Franklin Road SW in Roanoke.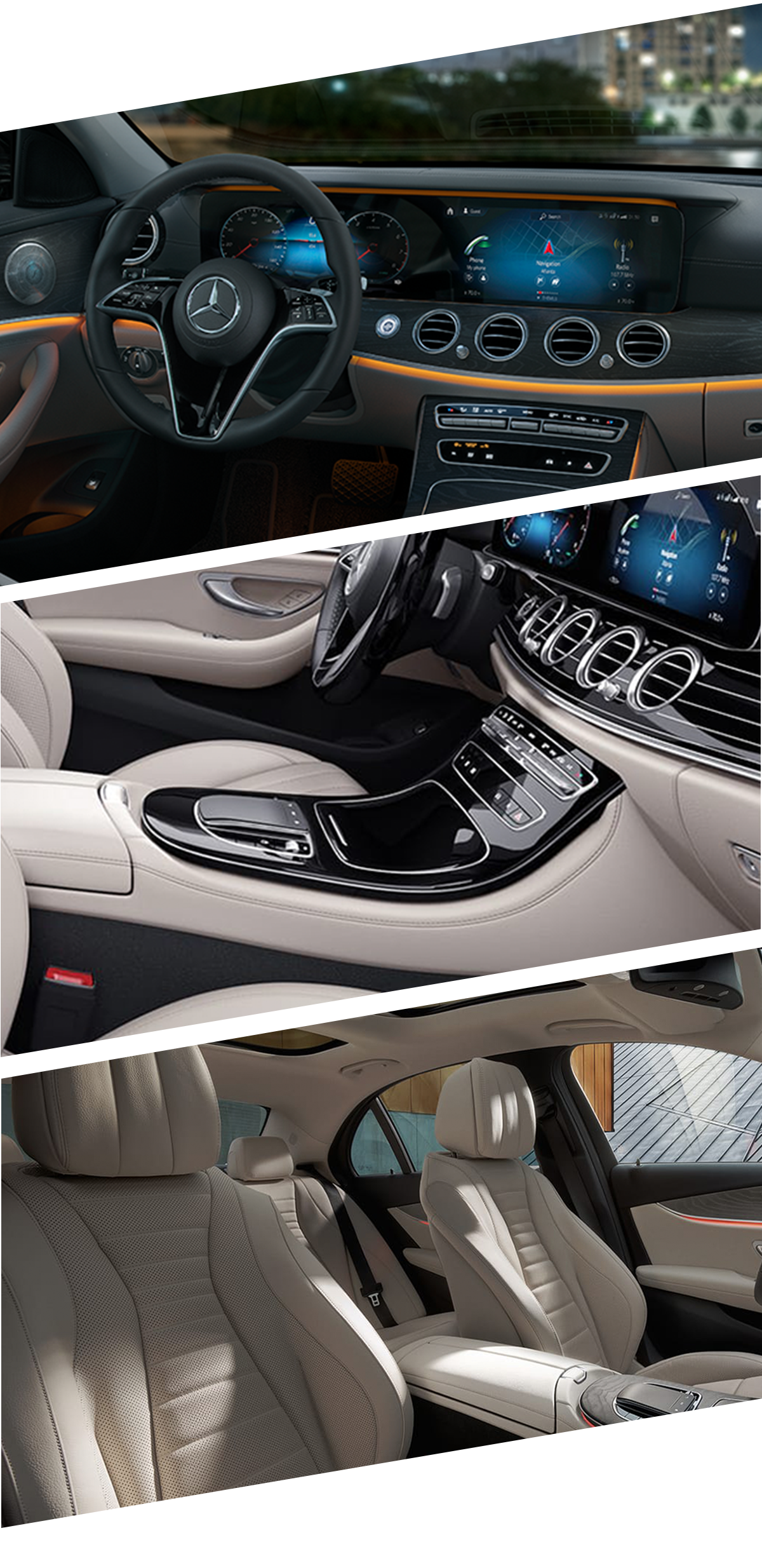 What's New for the 2022 Mercedes-Benz E-Class Models?
The 2022 Mercedes-Benz E-Class is part of the fifth-generation E-Class lineup that debuted in 2017. Since its debut, this generation of E-Class cars has received rave reviews from critics and safety experts. The 2022 model brings standard automatic high-beam headlights and new colors. In recent years, the MBUX operating system replaced the COMAND operating system. The hybrid assist for the E450 models also came in recent years. Also, the E300 became the E350 several years ago when it received a notable bump in power. All this is to say, the 2022 Mercedes-Benz E-Class brings new features, as each year of the E-Class does. It is worth checking out the latest E-Class model if you want a new sedan, coupe, or convertible.
A Brief History of the Mercedes-Benz E-Class
The model year 1993 designated the set of vehicles known as E-Class into the Mercedes-Benz lineup. In 1998, a wagon body style joined the others in the class.
In subsequent years, Mercedes-Benz continued to add premium technology and safety features to E-Class models, enhancing them with each new model year and staying on top of tech trends and customer desires. E-Class vehicles also underwent exterior styling and trim level changes. A convertible E-Class model joined the group in 2011, followed a couple of years later by the hybrid E400.
With so many body styles to choose from and luxury features that exceed the expectations of even luxury-car connoisseurs, the E-Class is one of the most popular segments of the Mercedes-Benz lineup.
Why Buy or Lease an E-Class from Mercedes-Benz of Roanoke?
When you shop with us, you can rest assured that we have your best interest at heart. Not only do we want to help you find a vehicle you'll love among our amazing inventory of new and pre-owned models, we want to help you save more of your hard-earned money! Our sales associates will listen to you and take into account your priorities, your budget, and your driving style before pointing you toward the cars we think will work best for your individual needs. We will also introduce you to our lineup of specials, whether they're factory incentives or leasing offers that can lower your monthly payments to a comfortable level.
Our team of financial experts is on hand to answer any questions you might have about financing, and they'll work with trusted lenders to secure a loan that works for you.
When we hand over the keys and you drive off our lot, we feel confident that you'll remember this as your easiest, most rewarding car-shopping experience ever.
Visit us today at 5000 Franklin Road in Roanoke. We can't wait to put you behind the wheel!