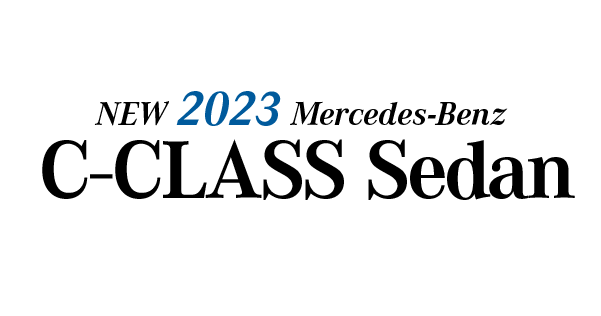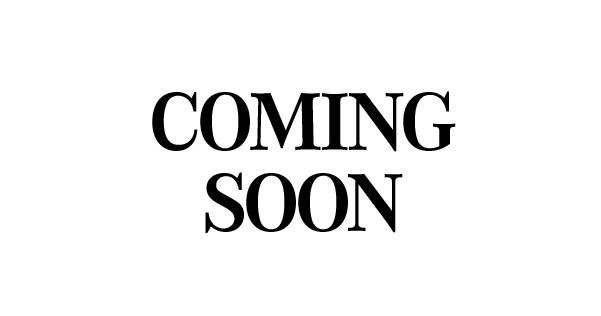 Mercedes-Benz C-Class Provides Luxury You Can Afford
Those searching for luxury at a price that is actually within reach don't have to look further than the Mercedes-Benz C-Class. Whether you choose a sedan, coupe, or cabriolet, you will be treated to luxury styling, the latest technology, and the extensive range of safety features we've come to expect from a name like Mercedes-Benz. The C-Class always emits grace and style with a sleek design and a soft ride that is comfortable on nearly any road. The engines are incredibly powerful and you will find no shortage of available configurations thanks to the body styles, trims, and engines that include a plug-in hybrid and Mercedes-AMG® models designed for performance. Available technology like Burmester Surround Sound and a Head-Up Display ensure you know you are in a luxury vehicle, while the interior screams luxury with high-end accents and leather wrapping. If you are considering upgrading your vehicle to something on the luxury end, the Mercedes-Benz C-Class is the way to go.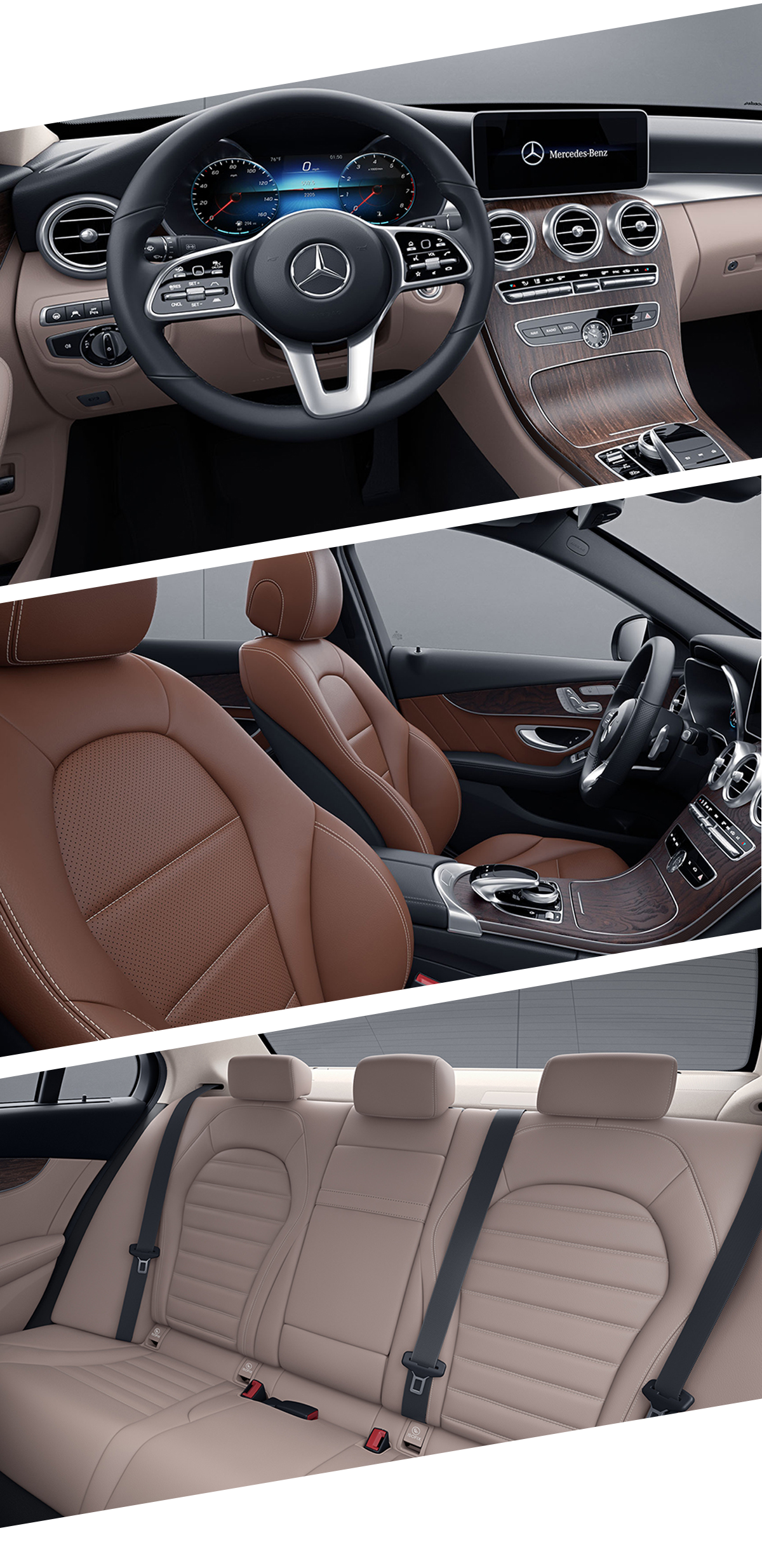 Learn About the 2021 Mercedes-Benz C-Class!
For 2021, Mercedes-Benz has made some timely updates to their celebrated small car. Behind the steering wheel, the dash now features an expansive 12.3-inch digital instrument cluster to provide crystal-clear readouts of all your vehicle's vital information. The front-row seating is now heated to take the chill out of early morning drives as well. In the athletic AMG® C 63 sedan, a panoramic sunroof now comes standard overhead, adding an open, airy atmosphere to the comfortable cabin. The C 300 is also available in the new Night Edition complete with glossy black accents.
Check Out the C-Class History
The first Mercedes-Benz C-Class became available in 1982 in the form of a compact sedan that appealed to midrange auto buyers. It has always stood out for its innovations, and the original model had a "whisper diesel" along with high-performance versions. The 202 model was the first passenger car with a 4-valve diesel engine, spacious interior, and supercharged technology. This model was also the first to be called a C-Class. Everyone's favorite AMG® models with their incredible performance arrived in 1995, starting with a C 36 that had 268 horsepower thanks to a V6 engine. It was followed by the C 43 with a 302-horsepower 4.3-liter V8 in 1998.
The second generation for the C-Class started in 2001 with even more options. It began with two sedans but a wagon, AMG® model, and supercharged hatchback coupe joined it the next year. The 4MATIC® all-wheel drive system arrived in 2003 and the lineup once again grew, adding three more models. There was some minor trim shuffling in the next few years before the new generation began with the 2008 C-Class. It was longer and offered four models to choose from. In the years since then, Mercedes-Benz has added keyless entry plus ignition, a back-up camera, and more.
Why Shop at Mercedes-Benz of Roanoke, VA
The discerning driver knows the value of the Mercedes-Benz C-Class with its impeccable interior that is loaded with state-of-the-art features and notable style. If you are looking for a wide selection of different Mercedes-Benz models and trims, come visit the team at Mercedes-Benz of Roanoke right here in Virginia. We have been helping drivers get into the car of their dreams for years and have the experience necessary to help you find the right one to suit your needs. Our highly-trained professionals are ready to answer any of your questions about the different trims and the features available with each. We are proud to offer financing here at the dealership to help make bringing your new car home simple and a pleasure. For a truly exceptional experience, visit our dealership today and let us help you get started with a test drive.