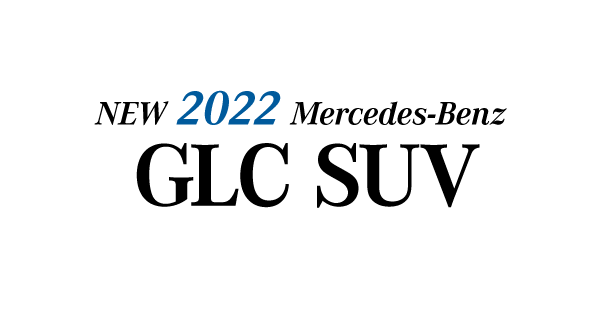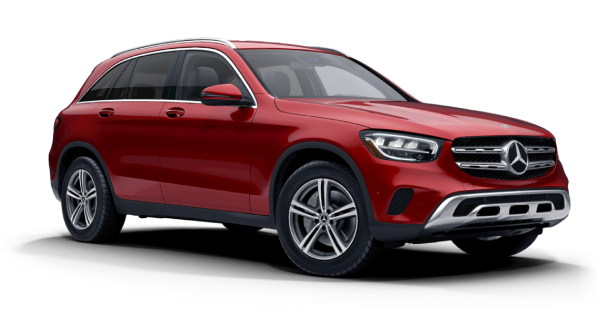 Mercedes-Benz GLC: Luxury Through and Through
If a luxury compact crossover is in your future and the Mercedes-Benz GLC hasn't yet made it onto your list of top choices, we think you should take the time to look into it.
Why? Well, for one thing, it's a Mercedes-Benz. If you know anything about the brand, you know that its reputation for excellence is hard to match. Even in the scorching-hot compact crossover market, where manufacturers are tripping over one another to produce the ultimate class contenders, the GLC stands head and shoulders above the rest in a number of ways.
With a brand so deeply rooted in the luxury market segment, you know to expect a premium-quality vehicle, and the GLC more than delivers. From features and equipment to materials and exterior style, there's no mistaking that the GLC is a crossover of the highest quality and caliber.
You will turn heads on the roads in and around Roanoke, Starkey, and Stewartsville when you zip by behind the wheel of this bold and confident vehicle. Its capable engine and supple ride complement an interior that's the epitome of refinement, decked out with premium amenities and luxurious appointments.
Here's the best part: The type of luxury embodied in the Mercedes-Benz GLC is not out of your reach when you buy or lease from Mercedes-Benz of Roanoke. Whether you're won over by the GLC, the GLA, or the GLS, we have special pricing and leasing offers that can bring the cost of these high-class vehicles well within the boundaries of your budget. Call us today to find out more about our current offers.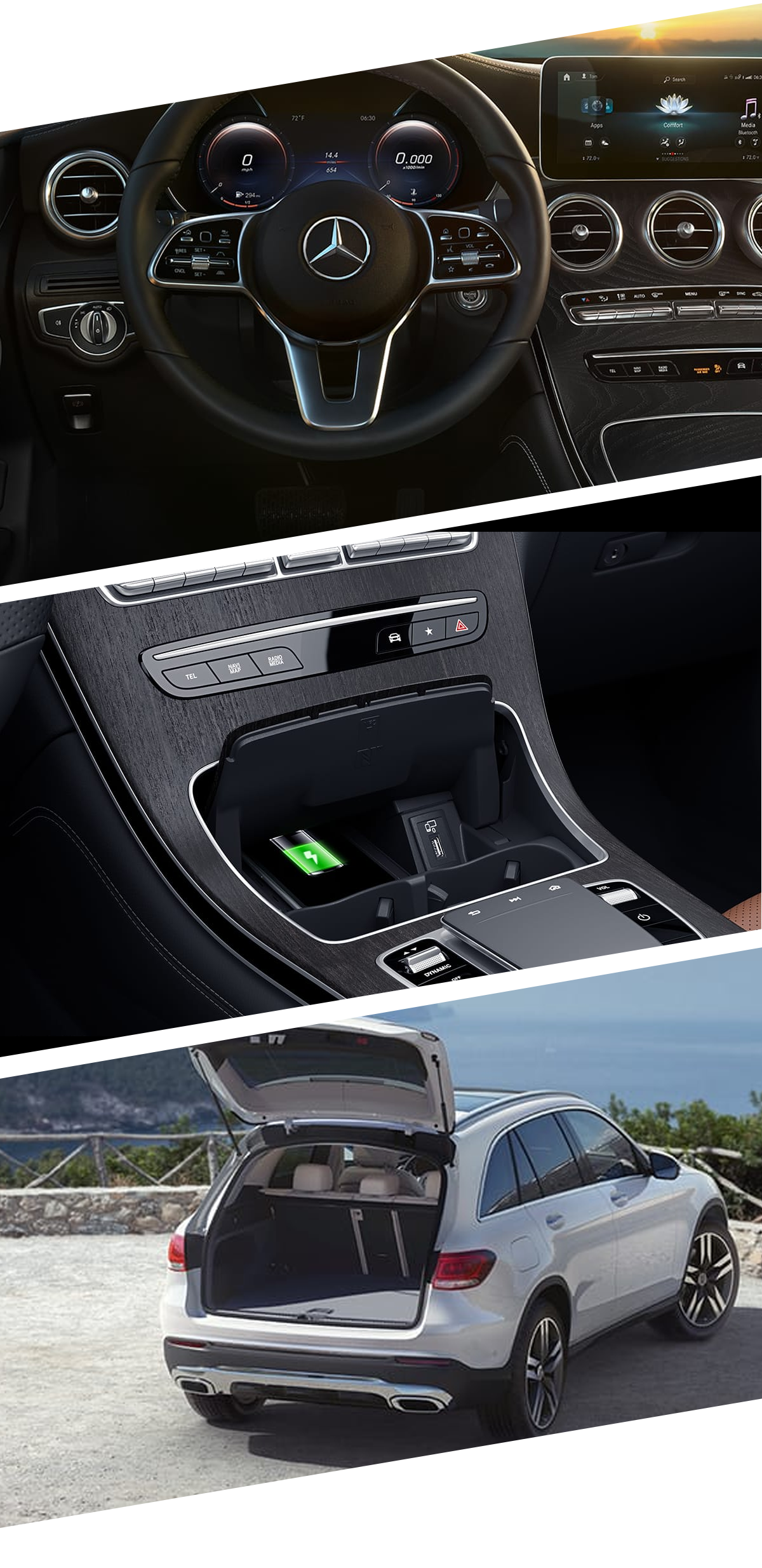 Learn More About the 2021 GLC
The 2021 GLC comes with new technology upgrades. The SUV is now equipped with a rear cross traffic alert for added safety, while a passive hands-free entry function makes accessing the vehicle easier than ever before. If you want to breathe easier while parking in tricky spaces, you can leave the maneuvering up to the GLC with a new self-parking system. Mercedes-Benz now also offers a 360-degree camera system as well as automatic high-beam assist.
A Brief History of the Mercedes-Benz GLC
The GLC came to be when Mercedes-Benz renamed its GLK compact luxury crossover in 2016. Settled between the smaller GLA and the larger GLE, the GLC also underwent a redesign to go along with its newly adopted name. This redesign gave the GLC design and mechanical enhancements, a longer wheelbase, and increased legroom over its predecessor.
In 2017, Mercedes-Benz introduced a new addition to the GLC lineup, the AMG® GLC 45. This model featured a sport-tuned suspension system, larger brakes, 20-inch light alloy wheels, and a 362-hp twin-turbocharged V6 engine.
Still regarded as a standout choice among luxury compact crossovers, the GLC gives drivers the combination of performance, comfort, and space they've been looking for.
Why Buy or Lease from Mercedes-Benz of Roanoke?
Virginia drivers in the market for a new or pre-owned vehicle, the team at Mercedes-Benz of Roanoke is standing by to assist you in any way we can. Whether you're still narrowing down your options or you're ready to test drive your top choices, let us know and we'll work with you to make this your best car-buying experience ever.
What's more, we'll get you a competitive price at the same time. What could be better than that?