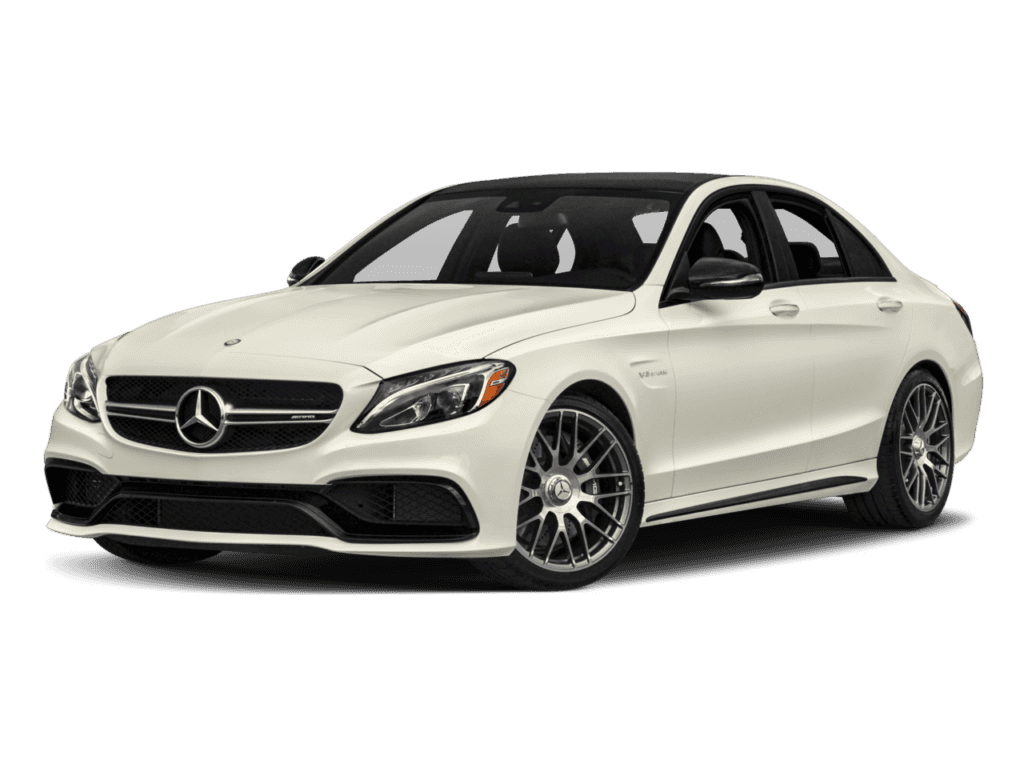 Mercedes-Benz C-Class Models Offer Something for Everyone
If you're in the market for a luxury car but are having trouble narrowing down your options, why not start with a brand that has built its reputation on providing some of the highest-caliber vehicles in the luxury class?
You can't go wrong with a Mercedes-Benz, particularly if you prioritize premium amenities and the kind of refinement and high-class comfort you can only find in a true luxury vehicle.
And if you're seeking a small car that has all of the above, the C-Class lineup merits a second look (as well as a test drive or two!).
The C-Class gives you options aplenty, from an array of body styles—sedan, coupe, wagon, convertible—to a dynamic roundup of engine and powertrain options. One thing that they all have in common, though, is their commitment to quality. Engineering, standard and available features, safety systems, comfort and convenience equipment is all top-notch and worthy of the Mercedes-Benz name.
Driving dynamics are supremely satisfying, and will have you riding in style around Roanoke, Salem, and Vinton.
We think all that's left is for you to explore the broad inventory of C-Class models available at Mercedes-Benz of Roanoke and start devising your shortlist of vehicles that work best for your driving style, lifestyle, and individual needs and desires. Once you've done a little research, it's time for the fun part: exploring these cars in person at our dealership.
Because it's hard to encapsulate everything about a car with words alone, we think the best way to get a true taste of the Mercedes-Benz brand of luxury is to sit in the driver's seat, get some hands-on experience with the controls and tech features, and take it for a spin. Often that's all it takes to sell you on a car or to nudge you in a different direction.
If you have questions, we have answers. Contact us today and we'll outline our processes and explain just how easy it can be to get the car of your dreams for a price you never dreamed of.
What Will You Find in the 2018 C-Class?
While the Mercedes-Benz caliber interior with its sumptuous appointments and premium-grade materials remains as impressive as ever, a few changes have come with the new model year. The most notable of these are new standards including a 9-speed automatic transmission, a rearview camera in the base model, a proximity key, and push-button start. A power sunroof now comes standard in sedans, and Apple CarPlay and Android Auto integration are also now available, bringing in a host of smartphone-integrated features that will add entertainment and connectivity options to your drive.
C-Class models have retained their 2.0L Inline-4 turbocharged engine with 241 hp and 273 lb-ft of torque, but with an improved acceleration speed. A plug-in hybrid model, the C 350e, has also joined the C-Class family.
You'll find no shortage of options when you shop within the C-Class lineup, and with the Mercedes-Benz name behind these cars, you can be assured that quality and luxury are embodied in every body style, trim, and feature.
Read more.
A Brief History of the Mercedes-Benz C-Class
Appearing on the automotive scene in the early 1990s, C-Class vehicles made a splash as the smallest Mercedes-Benz vehicles to date (a claim that has since been usurped by the A-Class).
The release of the C-Class C280 in 1998 introduced the new V-type engine technology with a 2.8L unit. Also new at the time were safety features such as BabySmart car seats, brake assistance, and side-impact airbags. Updates in the next couple of years added standard leather seats, an auto-manual transmission, and new engine options to the mix.
The 2002 model year saw new entries into the C-Class lineup, with coupe and wagon models joining the family. This year also brought about changes to trim levels and upgrades to the gearbox.
New generations of C-Class models introduced more advanced technology, engineering, and safety with every redesign, and C-Class vehicles continue to be some of the best examples of luxury cars on the market today.
Why Should You Buy or Lease from Mercedes-Benz of Roanoke?
Our team is committed to providing the ultimate customer service, which is why from the moment you set foot on our lot or speak with one of our associates, we're working for you. That commitment extends not just to selling you a vehicle, but to making sure you get a competitive price. We know all the best ways to get you a great price on a new or pre-owned vehicle, and that includes factory incentives for purchases and leasing offers that can help keep your monthly payments low.
Let us show you the difference a full-service car dealership can make. Visit us today at 5000 Franklin Road in Roanoke and let's get started! We can't wait to put the keys to your new vehicle in your hands.