The Perfect Christmas Gift: A Certified Used Mercedes-Benz
Fight the urge to buy a set of monogrammed tie clips for that special someone this Christmas. Instead, take a cue from all those heartwarming holiday movies and commercials you see on TV—head to your local CPO Mercedes-Benz dealer to get an unbeatable deal on an unbeatable gift. All that's left is a gigantic bow to put on top.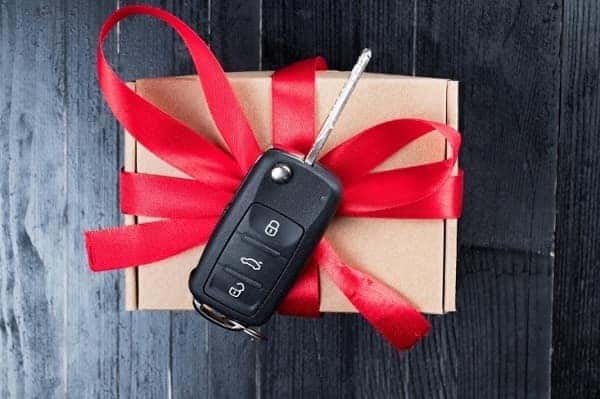 Benefits of a CPO Mercedes-Benz
Inside that impeccably wrapped sedan-shaped present are loads of additional little certified Mercedes-Benz benefits.
Industry-leading warranty: All certified pre-owned Mercedes-Benz vehicles come with the remainder of its 4-year/50,000-mile New Vehicle Limited Warranty, which is transferable and deductible-free. This warranty can be extended for an additional two years with no limit on mileage.
Thorough inspection & certification process: To be considered "certified," any used Mercedes-Benz car or SUV must pass a detailed inspection and meet certain criteria. The trained specialists at our Roanoke dealership perform all examinations in-house, checking for everything from microscopic scratches to faulty engines. If it doesn't make the grade, it doesn't make it onto our used Mercedes-Benz lot.
Optional prepaid maintenance: When buying a Mercedes-Benz certified car or SUV, you're eligible to pay in advance for all your required Mercedes-Benz maintenance and OEM parts. Flexible prepayment options are available, so be sure to speak with your Roanoke Mercedes-Benz dealer for additional details.
24/7 Personal Assistance: Whether you get stuck with a flat tire outside of Roanoke or need help during a trip outside of Virginia, you're guaranteed 24-hour service via the CPO Mercedes-Benz Personal Assistance program. Emergency roadside service is included, as is an exclusive Sign and Drive service (free jump-starts and flat-tire changes), Trip Interruption reimbursement (up to $300 per day), and general technical advice related to your Mercedes-Benz.
Nationwide support: Even if you purchase a certified used Mercedes-Benz from our luxury car dealership in Roanoke, you're able to receive support from any of the 300-plus authorized Mercedes-Benz dealers around the country.
Vehicle Exchange Privilege: All CPO Mercedes-Benz vehicles can be exchanged for another model within seven days (or 500 miles) of its purchase date.
Incredible savings: Most certified pre-owned Mercedes-Benz models are in exquisite, like-new condition, but you won't be paying for it! That low sticker price is a major perk of purchasing a CPO luxury car like ours.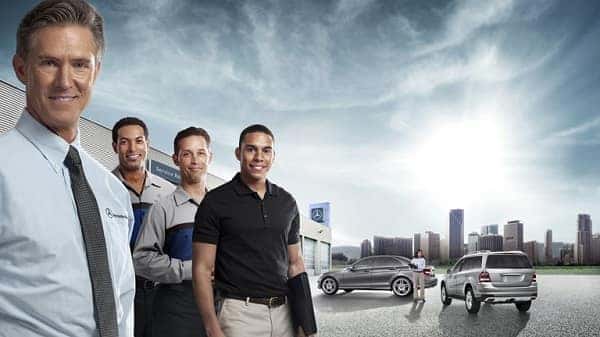 Photo: mbusa.com
Our Roanoke Mercedes-Benz Executive Loaner Program
If a certified Mercedes-Benz isn't the right gift, you may find what you're looking for in our inventory of retired Mercedes-Benz loaners. All our loaner vehicles have low mileage, come with extended warranties, and have been titled to just our parent Berglund Luxury Roanoke dealer. Best yet, these ex-courtesy cars are so affordable that even Ebenezer would feel enticed to bring one home.
Start crossing off names on your Christmas list by visiting our Mercedes-Benz of Roanoke dealership at 5000 Franklin Road. Don't forget to check on our other merry used Mercedes-Benz deals online, too. From our team to your family, we wish you a very happy holiday season!
Sources & Photos:
https://www.mbusa.com/mercedes/cpo